O'Neill Nebraska
Director - Mark Urwiller
Staff: Leon Thompson, Jiya Chaudhari, Austin Walrab
Equipment Page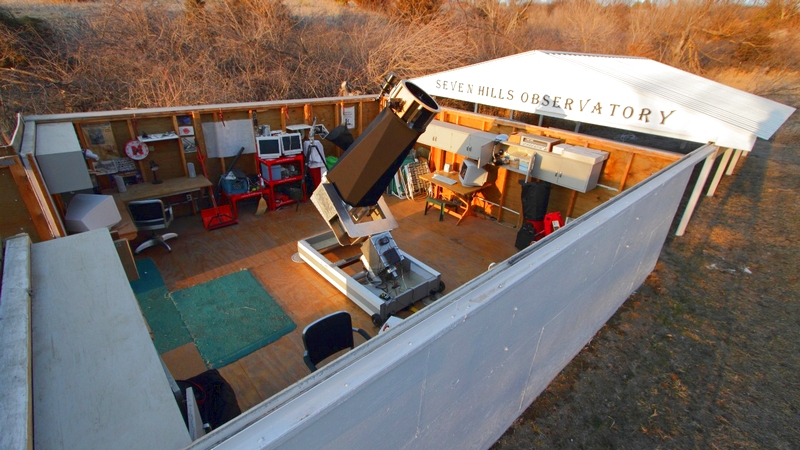 For those of you wanting to know the "nuts and bolts" of the observatory's equipment - this page is for you.
Here goes:
The main instrument is a 17.5" fork mounted equatorial Newtonian reflector driven with ServoCAT GOTO drive designed and engineered by Jay Rasmussen of Kenesaw Nebraska. To be rid of tangled wires in the dark - wireless control has been added.
The truss shroud was created by Heather Teeter of Shrouds By Heather - http://www.scopeshrouds.com/
The Right Ascension gear is a 12" Mathis 266 tooth anodized aluminum gear purchased in the early 80's.
The Declination gear was manufactured by www.gototelescopes.com and is a 12" 360 tooth anodized aluminum gear.
The mirror was manufactured by the former Coulter Optics and is supported by a Novak 18 pt cell - previously owned by Charles Morris at the JPL in Pasadena California. Tested by Steve Swayze of Portland Oregon in 2012, refigured, and re-coated with enhanced coatings by Spectrum Coatings of Deltona Florida.
The spider is custom made by Jay Rasmussen and the secondary mirror holder was created by Kenneth Novak - deceased.
The focuser is a Jim's Mobile EV-1nM 2" Crayford with motorized focus.
Finders include a University Optics (no longer in business) 11x80 mm with right angle amici prism or straight through option and a Telrad manufactured by my friend, now deceased, Steve Kufeldt in Southern California.
10,000 step digital encoder setting circles are employed along with SkyCommander database.
Televue Ethos eyepieces include 21mm, 13mm, 8mm and the 31mm Nagler. Older eyepieces include, among others, 4 older Televue Naglers 20mm type 2, 13 mm, 9 mm, and 7 mm.
Light pollution rejection filters include Lumicon Deep Sky and Ultra High Contrast - in 2" and 1.25" sizes and an OIII filter in 2" size.
For photography I have a Lacerta MGEN3 autoguider which is used with a 60mm guidescope on the Orion Atlas mount listed or through the main observatory scope with an off-axis guider. This off-axis guider can be configured to accomodate Nikon and Pentax cameras as well as my Canon cameras. I also have an Orion StarShoot AutoGuider Imaging is done by a Canon EOS T3i with Gary Honis modified Baader UV/IR cutoff filter and camera control with EOS Backyard. Additional cameras include unmodified Canon EOS R5 and R7.
In addition to the large scope I also have a vintage 1972 Optical Craftsman 6" f10 (Sirius Model) German Equatorial Reflector with added clock drive and circles, a set of 10x70 Fujinon binoculars on a parallelogram suspension mount, and a 10" Meade (link shows a newer model) dobsonian mounted reflector. Donated equipment includes a pair of Zhumell Tachyon 25x100 binoculars. An Orion Atlas 10" EQ-G Goto reflector and 6" Orion Skyquest XT6 dobsonian with "push-to" Intelliscope database upgrade. I have purchased a QHY Polemaster for quick polar alignment for the 10" mount to allow a nice platform for wide field and telephoto astrophotography.
Printed star charts include Skalnate Pleso, Sky Atlas 2000, and Uranametria 2000. Astronomical Software includes Megastar, Cartes du Ciel, Stellarium, Tri-Atlas, and the similar Deep Sky Hunter Atlas etc. There is also a respectable library of vintage astronomical texts/observers handbooks etc. The observatory has internet access. The main computer has a CRT monitor and SSD storage - so nothing will freeze up in the winter or reader arms on HDDs that won't warp in summer heat :) A laptop is also brought in.
The observatory has Thousand Oaks Optical filters for solar photography with a 500 mm lens and viewing through a 80mm Swarovski spotting scope (newer version linked) equipped with Baader Solar Film.
The observatory has a Sky Quality Meter and is reporting sky darkness to Loss of the Night and Globe at Night.
I got tired of fighting dew and frost while trying to observe or take photographs and ordered another 12V distribution center from astrosystems.biz and 3 dew tapes from Astronomics.
Keep Looking Around!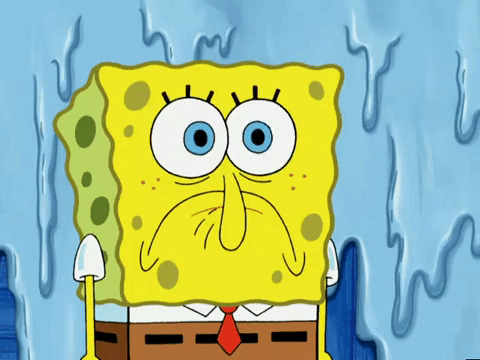 Mark Urwiller - Web Page Administrator


Send comments to: mark.urwiller@tutanota.com
Home Introduction Visitation Dates Observatory Equipment Links
Observatory News Photos Light Pollution PVAO