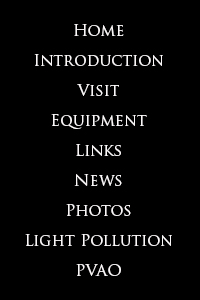 O'Neill Nebraska
Director - Mark Urwiller
Assistant Directors: Jay Rasmussen, Kay Wolfe, and Dan Glomski
Staff: Mark Faust, Stephen Ford, Julie Price, Leon Thompson
News Page!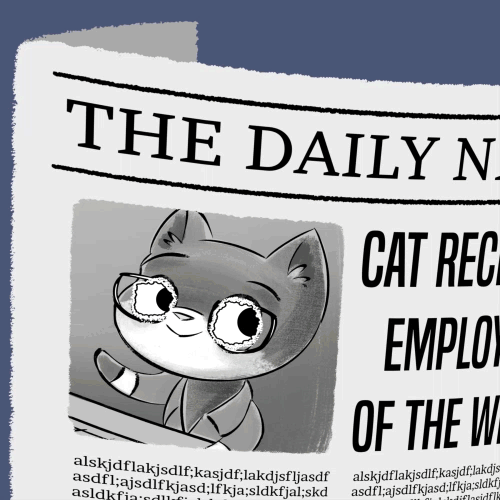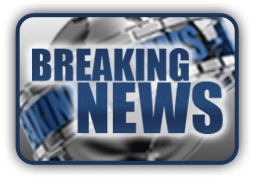 Reconstruction Is Underway!
Update 7-10-2018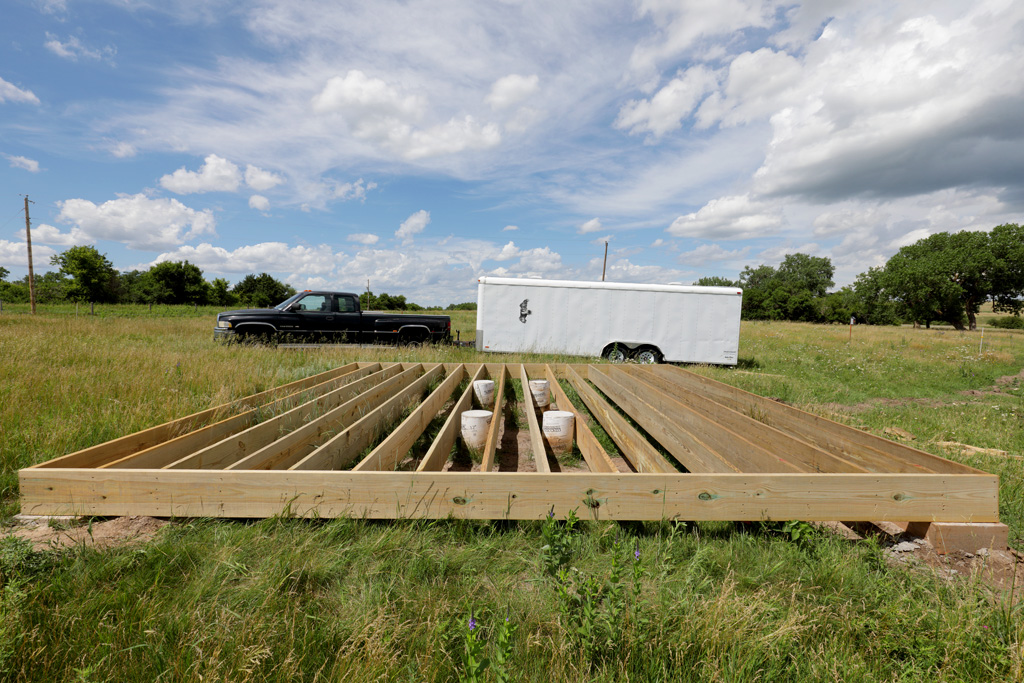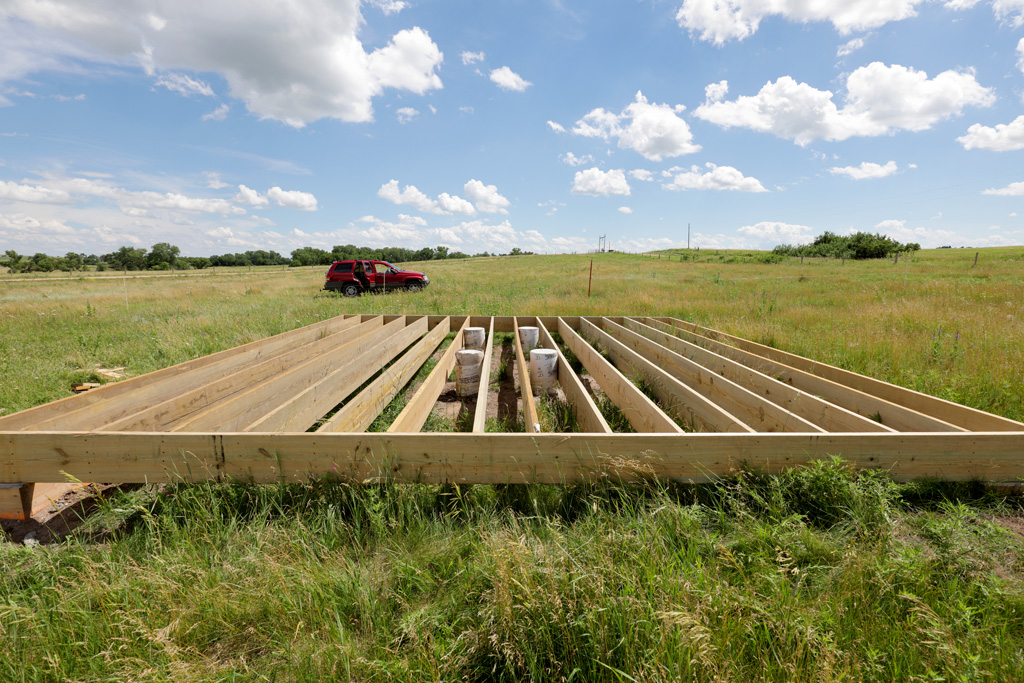 The photos above are actually from a couple of weeks back. Three of us met at the observatory site today, but a series of things kept us from getting much done. The site still looks basically like the photos, but we did move the trusses a bit to accomodate the flooring material. "Buck boards" were also cut to make sure the floor will not transfer vibrations to the telescope support columns. We hope to finish the floor early next week (if we can avoid rain) and hopefully find enough volunteers to help set the floors soon after that.
---
Groundbreaking 5-14-2018
Lynn Lilienthal (White Hat), Jay Rasmussen (Baseball Cap), and Harper (The Wonder Dog)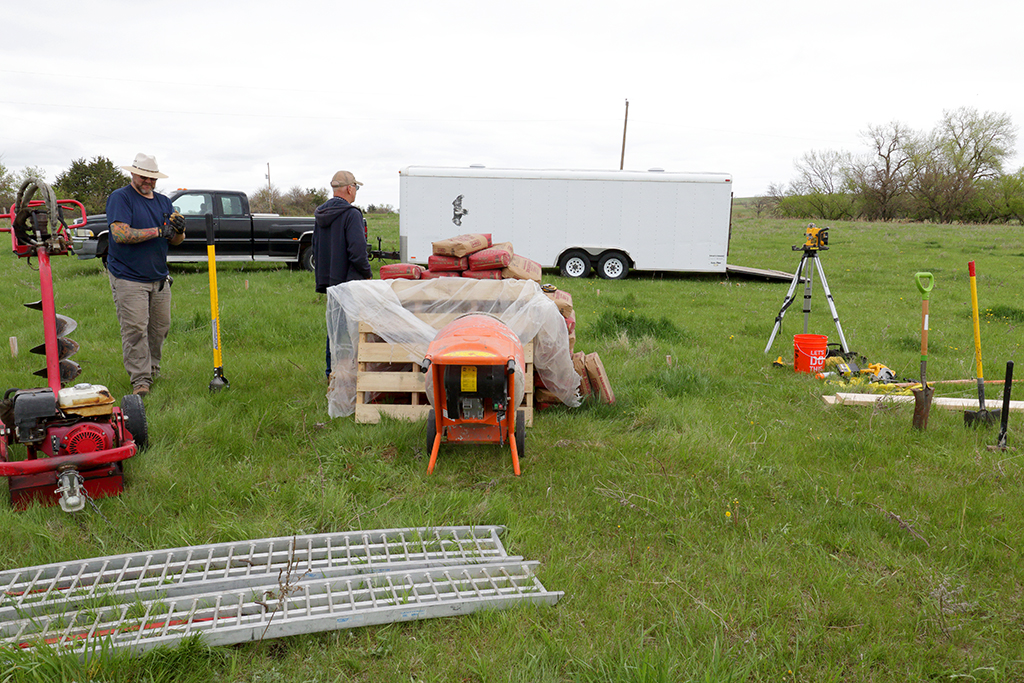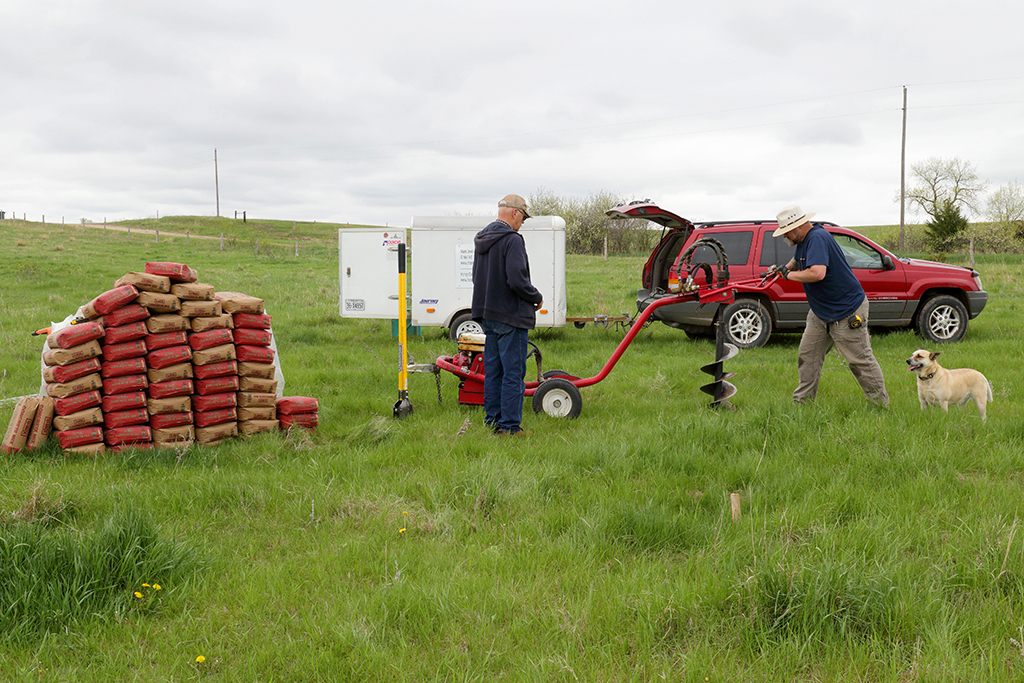 Update 5-15-2018 Day 2 of the reconstruction - footings are poured at the building corners. The floor will sit 1 foot higher than the top of the corners. The slope drops to the right (East). This is why the footings are higher on the right side. The four pillar molds in the middle of the photo are where the main telescope will set. They are set high enough to be level with the top of the floor. They will be isolated from the floor so people can walk around inside the building, but not vibrate the scope. The 24 ft trailer contains the 20 ft walls to the building and the roof. After the floor is built, the walls will be set on the floor. When the roof is reassembled, it will roll off to the right/East.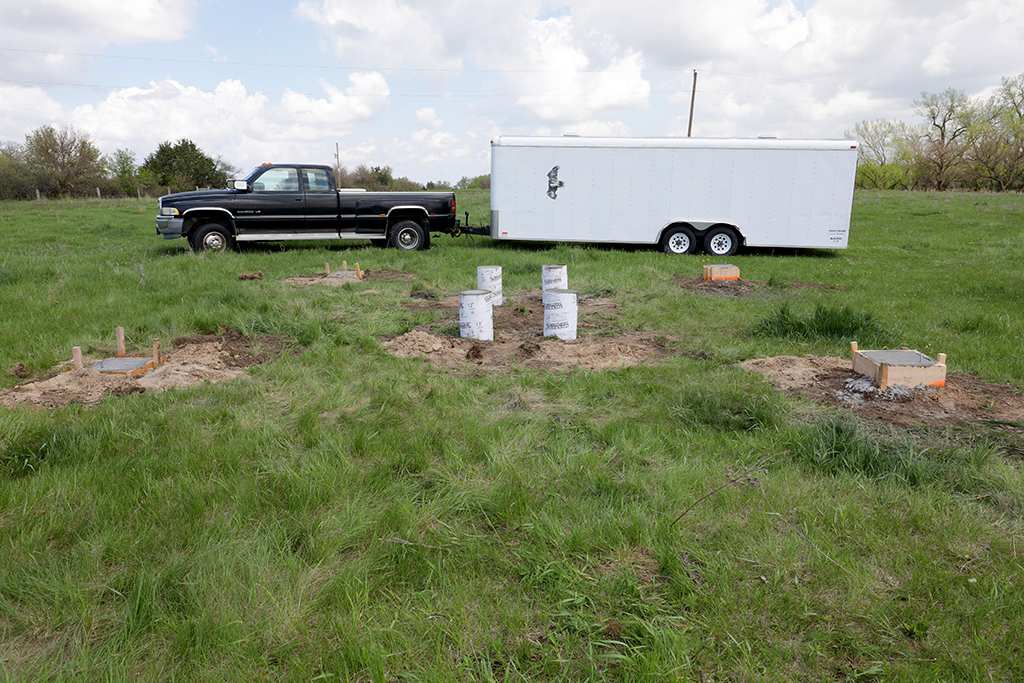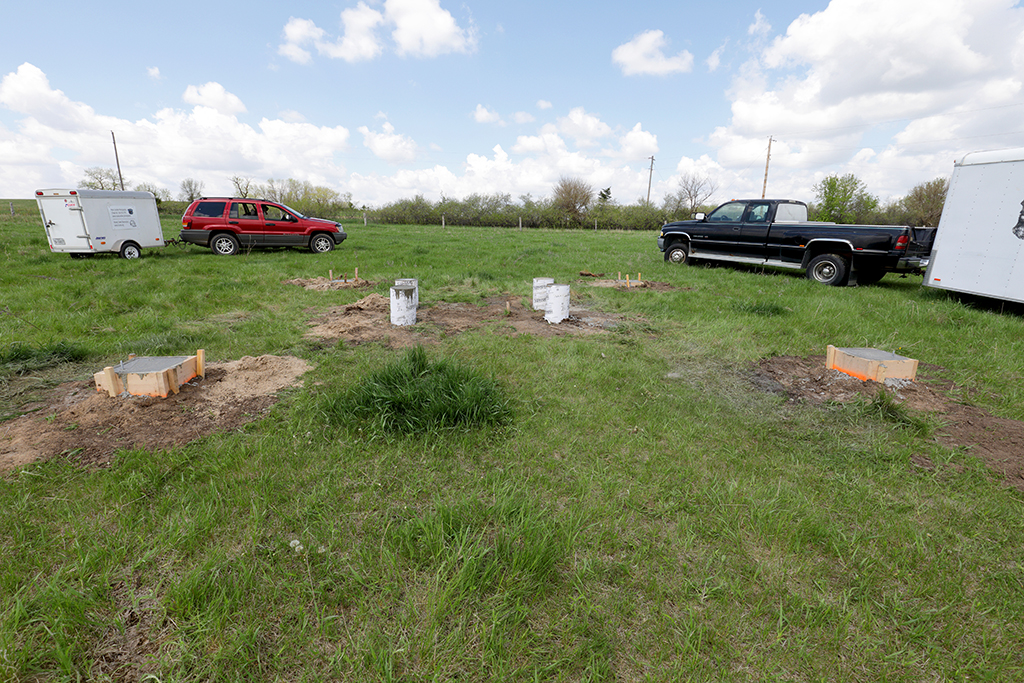 ---
Update 4-24-2018 There were seven participants in the first offering of Beginning Astronomy and Atmospheric Optics class at Northeast Community College in O'Neill last night. I think all of them had a good time and I also got some more people interested in helping with viewing sessions. The weather finally looks like we can break ground without more cold or snow storms :) When scheduling can be worked out between volunteers, we will begin. As soon as we start, I will take photos of our progress and post them here!
---
Photos From The Site of Honey Creek Observatory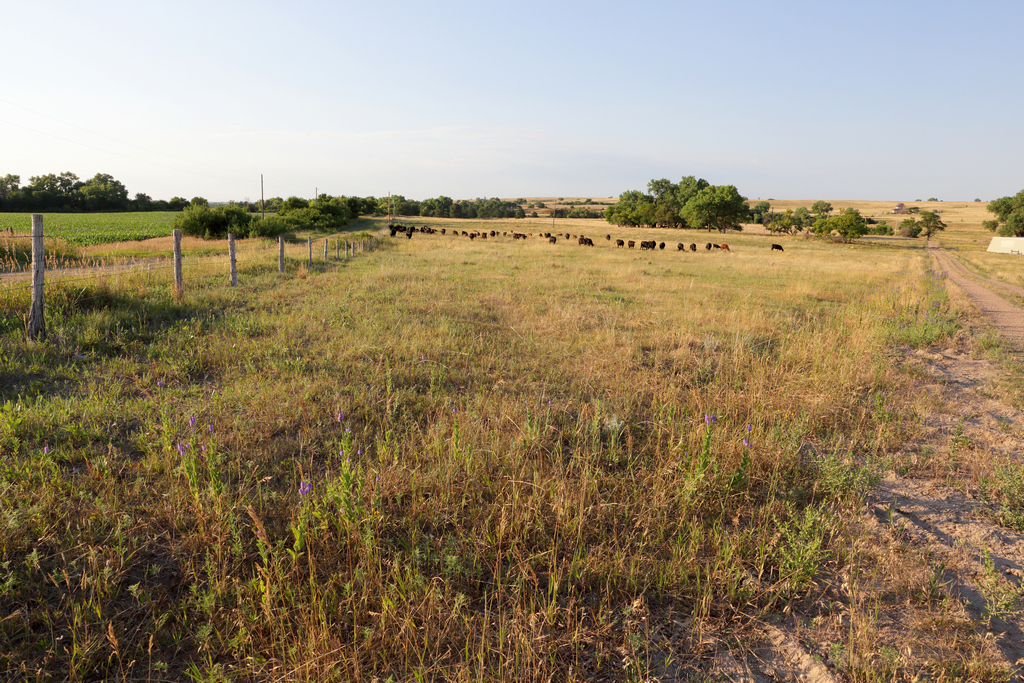 Approximate Location - About Center Far Side Of The Herd Above.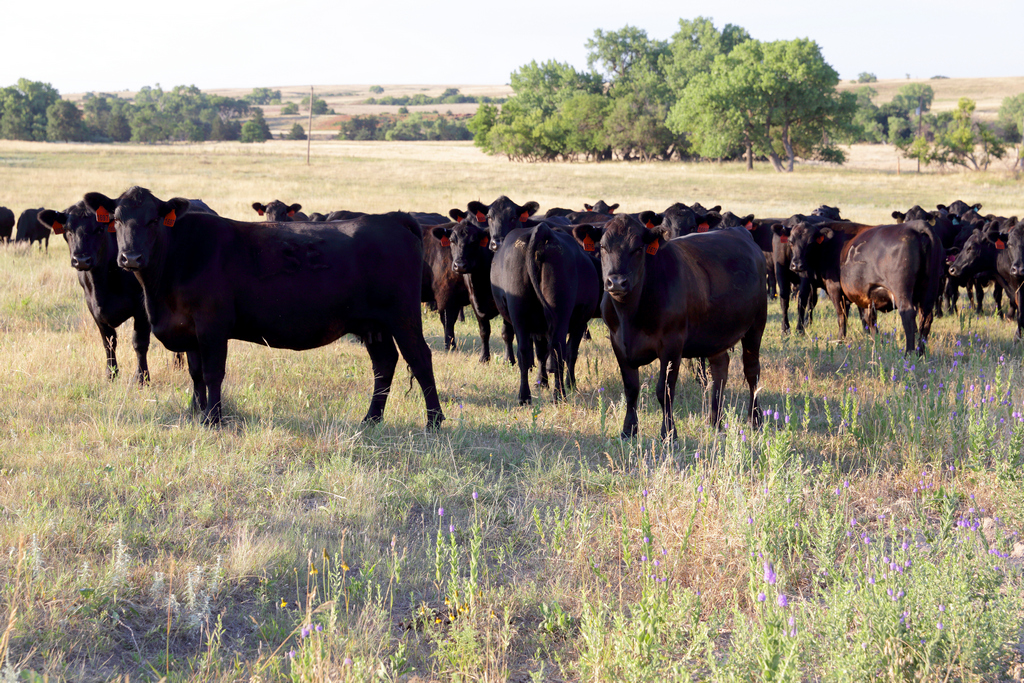 The "Neighbors" Are Curious!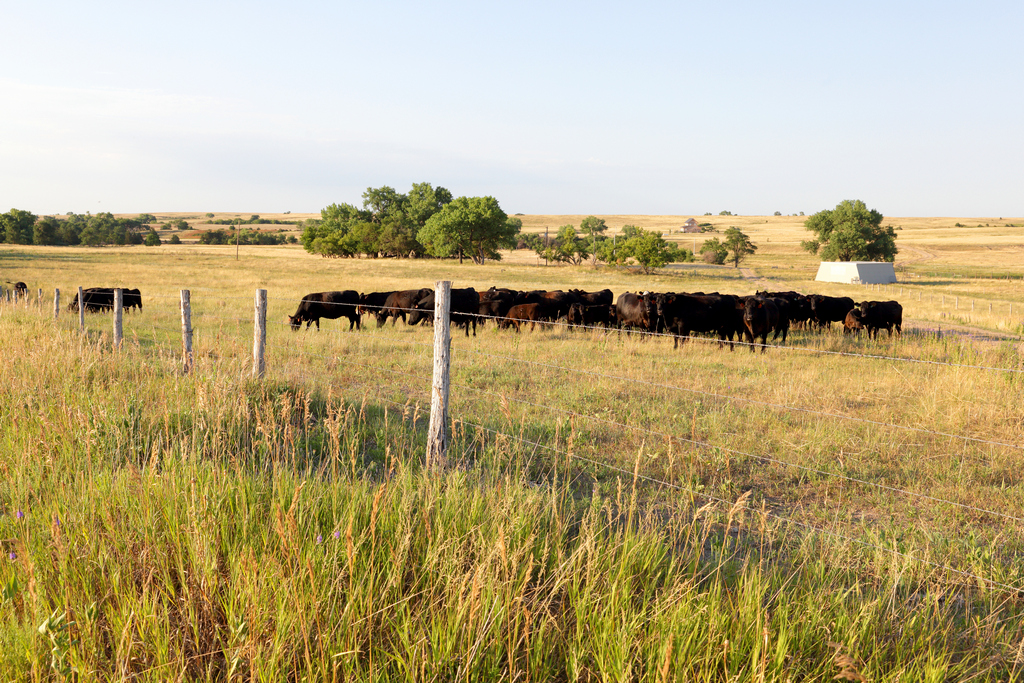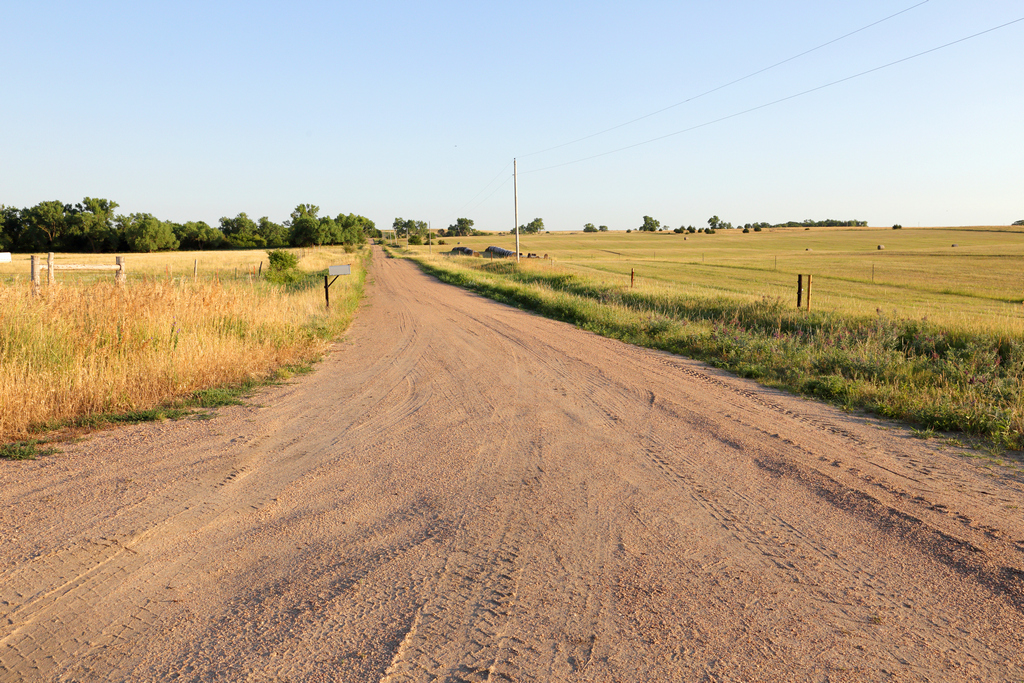 Looking South From Site Area. The Cabin On This Site Is The Only Building On This Road!
---
A New Site Has Been Found!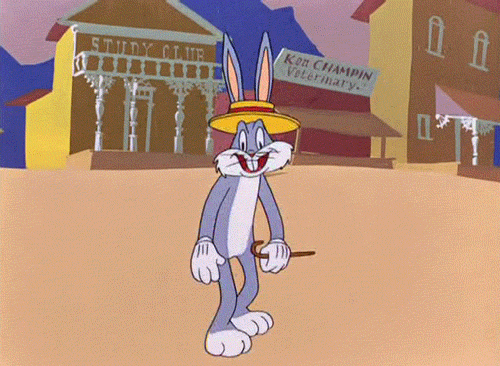 A site north of O'Neill has been found off from Road 883 west of Hwy 281. It has all of the criteria I was hoping for - good roads and easy access to the site, electricity nearby (in fact very little modification may need to be done), no lights on the site or visible from the site, open skies free of obstruction, and most importantly - wonderful hosts who are also excited about sharing this facility with the schools and public! Here is a map which shows, if you zoom in, light pollution areas near O'Neill. If you follow Hwy 281 north and zoom in to Road 883 (Johnson's 3 Eagles Road) you will find this area is almost at the darkest possible on the light pollution scale. (The darkest sites in Nebraska are about 100 miles west, south of Valentine.) This new observatory will be VERY dark and reasonably near O'Neill. Most city dwellers have never seen a sky this dark! I am very lucky to have found it! There are no plans to put up signs on Hwy 281 or on Road 883. A link for directions will be placed on this page or will be sent to those interested in visiting once the observatory is up and running. As in Kearney we want to have visitors register and let us know how many will be coming. There will be no cost involved! It will take a few weeks to rebuild the building, get the telescope re-oriented, and re-set the electronics. I will post progress on this site and will make sure the Holt County Independent posts an article announcing this facility is open! Oh, one more thing, the observatory at the new location will now be called Honey Creek Observatory - named after a small creek on the property! The observatory web pages will continue, but will be accessed under a new domain/URL address. A redirect will most likely be posted for a while.
---
New Staff Members Will Be Needed In The O'Neill Area!
Before anyone gets too excited, these are not paid positions. The "pay" is in helping people see and enjoy the night sky. What qualifications do you need? Not much. You only need to be interested in learning about the night sky and willing to come to public observing sessions to help out. This includes helping to set up equipment, helping to park cars, helping people get to and from the building, and answering questions. Are there age requirements? Not really, but if you are not old enough to drive you will need to have someone bring you here and back. Is there a limit as to how many staff members we need? No, the more the merrier. If you are interested, e-mail the observatory at the link found at the bottom of any page on this site. We look forward to hearing from you.
---
News of Observatory Move Reaches O'Neill and Holt County
The article containing the announcement can be found here: Holt County Independant. I have been scouting areas, mostly south of O'Neill for suitable locations. I certainly found some, but I haven't found anyone willing to sell a small parcel (5 acres) of their land! I have a few more places to check out and have looked at some sites to the north and east as well. If you are reading this and know someone in the O'Neill area that would be able to help with this project, please let me know. If you want to help us move sometime late spring or early next summer, or help set the building back up in the O'Neill area - please e-mail me or call 308-293-5776!
---
The Platte Valley Astronomical Observers

Members of the observatory staff are delighted to participate in a "society" of amateur astronomers in the area - The Platte Valley Astronomical Observers (PVAO) This group is currently meeting the 4th Thursday of every month
Meeting times are 7:30 PM. Join us both here at the observatory and in this club! Check it out at this link:
The Platte Valley Astronomical Observers
---
Presentations Available For Public\Club Meetings
We offer public presentations for community meetings etc. - free of charge (of course donations are always welcome). If you're looking for a program for your group, please contact us!

---
Telescope-Binocular-Accessories
Information Available
Observatory staff often receive inquiries about astronomical equipment. Quite often people are looking for a birthday or Christmas present. If you are looking to buy a telescope, in some cases these have to be ordered early. We don't recommend department store telescopes.
If you would be interested in purchasing astronomical equipment, give us a call. We would be happy to give you our opinion on what type of equipment would be right for you!

You can reach me and set up an appointment by e-mail at: mark.urwiller@gmail.com or you can phone 308-293-5776
Keep Looking Around!


Mark Urwiller - Web Page Administrator

Home Introduction Visitation Dates Observatory Equipment Links